Founders of Kalyani Public School, Barasat
---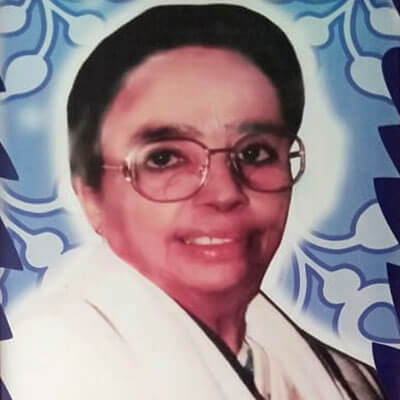 ---
---
Srimoti Gouri Roy worked for hand in hand with the founder father late Mr. Chattaranjan Roy to build a school of distinction and hence was the birth of Kalyani Public School, Barasat. She loved children and it was her greatest joy to be with them. Their laughter, playfulness, song and dance, sports, and games delighted her, and she felt to be on the top of the world in the kingdom of Central Model School, Barrackpore. Their innocence, radiance, purity is what motivated her to build a school where there will be unity, peace, love, and harmony. She wanted her children to grow up into responsible adults and have won families. She took the biggest challenge of building children and never lost hope during all adversity. To her "A school is truly a heaven o "If there is a on earth " heaven on earth- it is this, it is this, none but this "Jahangir.
---
---
---
Kalyani Public School, Barasat was founded in the year 1971 by late Mr.Chittaranjan Roy.
Late C.R. Roy was deeply religious generous, dedicated, energetic and benevolent person. He was a patron of education. He wanted promote all round development coupled will acquisition of excellence in academic amongst the students.
His dream was to build up a good school where the children of Barasat and surrounding get good education and become good citizen having sparking qualities which lead them to serve the nation le started the school with dedicated person bearing similar thought and with 150 students and 17 teachers in 6 rooms. Gradually it spread its name and fragrance all over the area after crossing many hurdles. The dream of the architect came true with Kalyani Public School, Barasat.
---