From the desk of Principal
---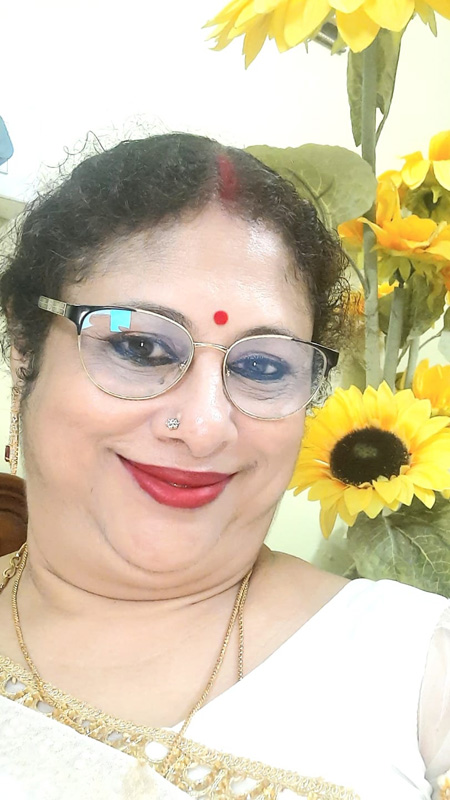 Mrs. Rupa Dey
Principal and Academic Director (Angel Education Society)
Trained from IIM Ahmedabad by CBSE for 'Strategic Leadership for schools in changing environment'.
Trained from 'National Institute of Educational of Planning & Administration' (NUEPA) New-Delhi by CBSE on 'Leadership in Educational Administration'.
Trained from 'International Confederation of Principal's, Australia' on 'Continues Comprehensive Evaluation (CCE) in CBSE system'.
Attended several National conference of CBSE.
Trained from IIT Delhi on 'Excellence in School Education'
Mrs. Rupa Dey's vision is to create a school of excellence to provide value based education with new innovations and ideas so that our pupils grow into aesthetically rich, intellectually aware and integrated young people, capable of fulfilling their dreams and aspirations. Education for her is the apprenticeship of life. Her vision is to create a 'Happy School', where students love to come to school and want to stay in touch throughout their lives, parents who are happy to send their children to Kalyani Public School without any grievances, teachers who are happy and proud working in the school and the non-teaching staff who are happy to be a part of the school. Her vision is developing analytical and critical thinking skills in students, fostering well-rounded global citizens, Creating life-changing experiences and Promoting core values. Her vision is to maximize the student strength to 3000+. At present we have a student strength of 1700+.
We at the Kalyani Public School endeavour to enhance the child's emotional, Physical and intellectual development through a sound educational programme to meet the challenges. The faculty members are fully trained and dedicated professionals providing resources for learners and enabling them to decide how to learn and why to learn. Our aim is to hold the leading torch and to become the pioneers in all aspect of education.
We help the young minds grow in a harmonious environment resulting in all-round development of the child. We are certain that all students who join the school will step out as confident ones to meet higher challenges. We look forward to welcoming your child to Kalyani Public School.
The managing committee is also conscious of their duty in providing better teaching, learning environment and infrastructure to the students and staff for better and harmonious tomorrow.
Come and see the school in action, I am confident that you will discover an environment in which you would like your child to grow up as a perfect human being.