Library
---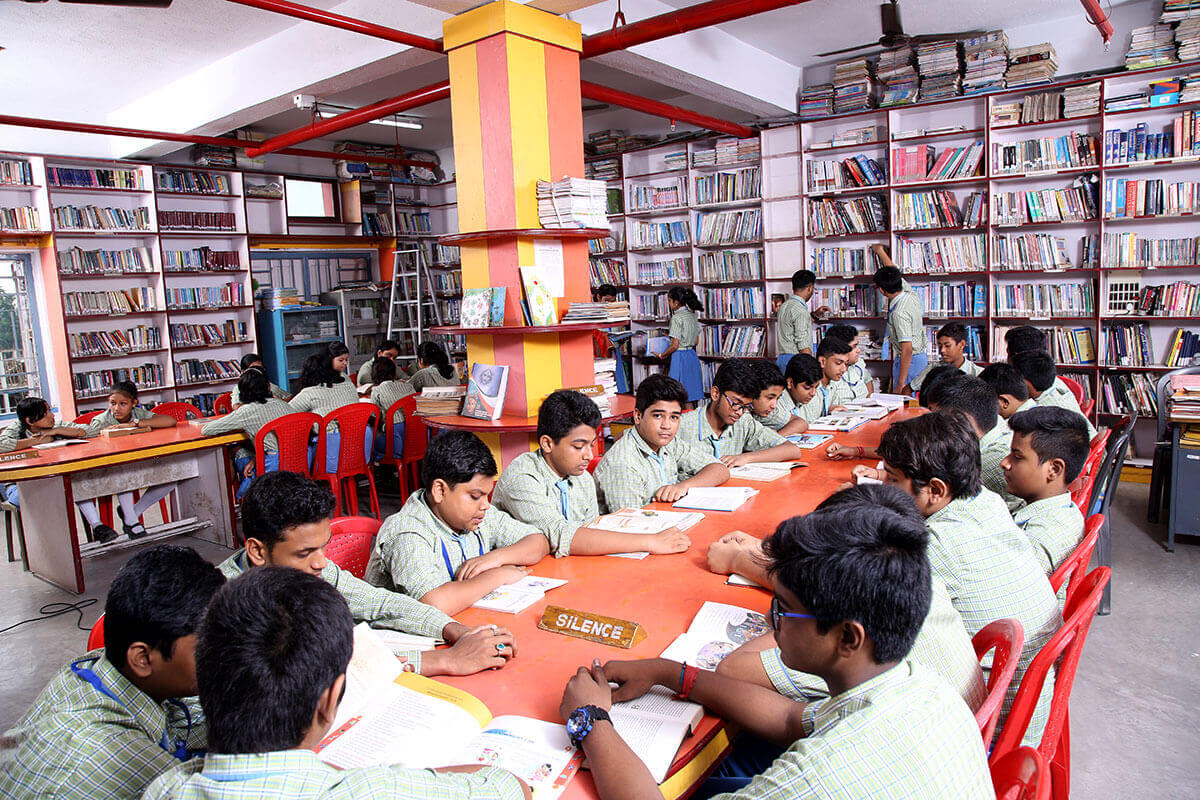 In Kalyani Public School, Barasat we have the best library facility in the entire Barasat town.
There are separate libraries for the Primary and Senior School. Collection of more than 15000 books.
A regular subscription to many national and international journals. 200 CD ROMs on various subjects.
The array of books which covers fiction, nonfiction, autobiographies, encyclopedia, and other textual readings helps to develop the interest in reading and also satisfies the child's curious mind.
The well-lit and spacious library provides a conducive environment for complete conception.
Computers with internet facilities make the library a complete learning centre.
Library periods are incorporated in the regular timetable provide reading opportunities to all children.
Children are allowed to borrow reading and learning material for a week at a time.